In this drawing can you see, a setup that we see at many customers. They have Microsoft Teams with "Direct Routing" and also want to use DECT Phones for people in the production envionment.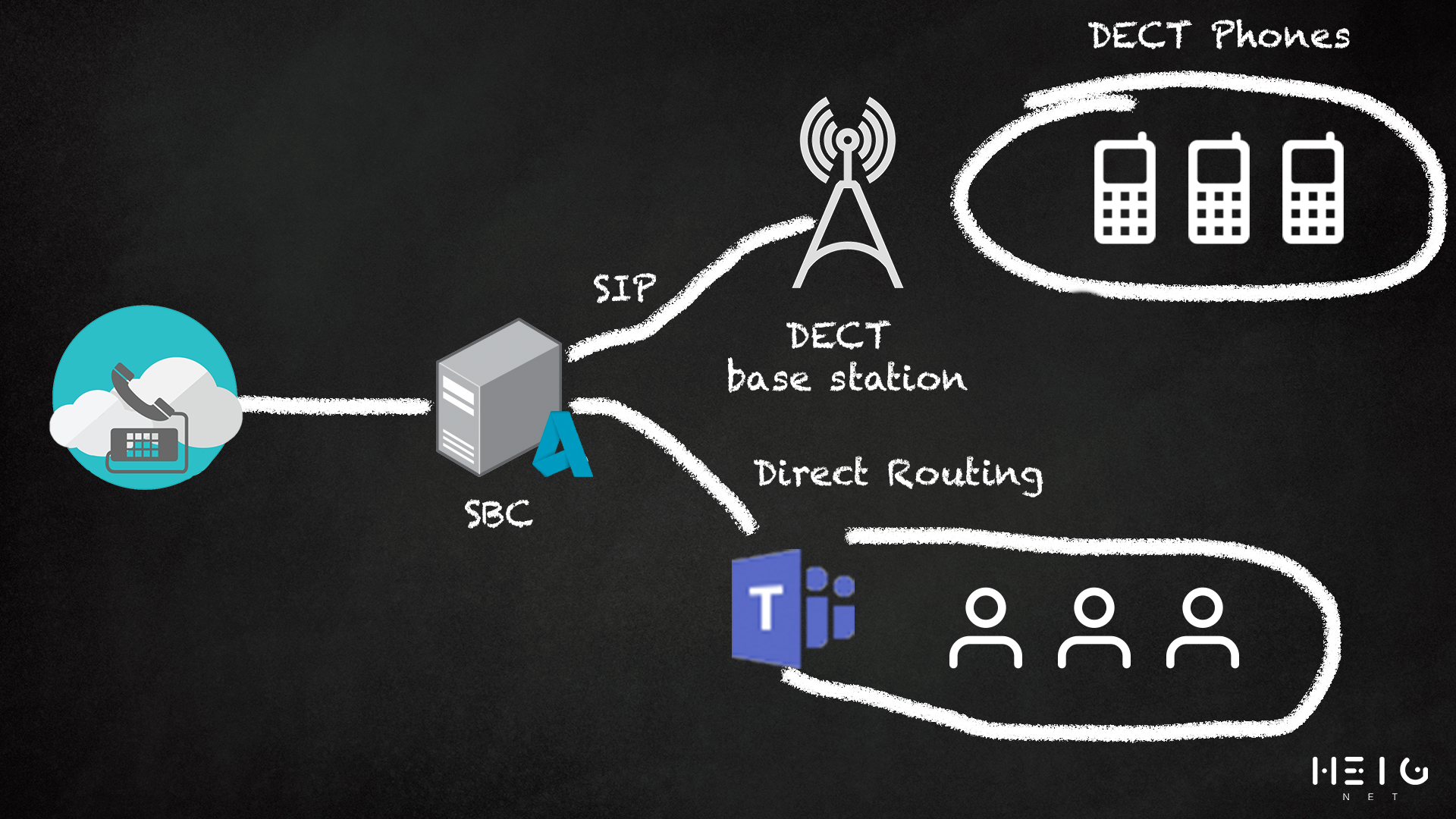 Software used
For the SBC AnyNode SBC is used. It connects to the SIP Registrar and to Microsoft Teams. The DECT Phones are connected to the SBC using SIP.
Setup
First we need to setup a SIP Registrar. Add a new node and choose SIP Registrar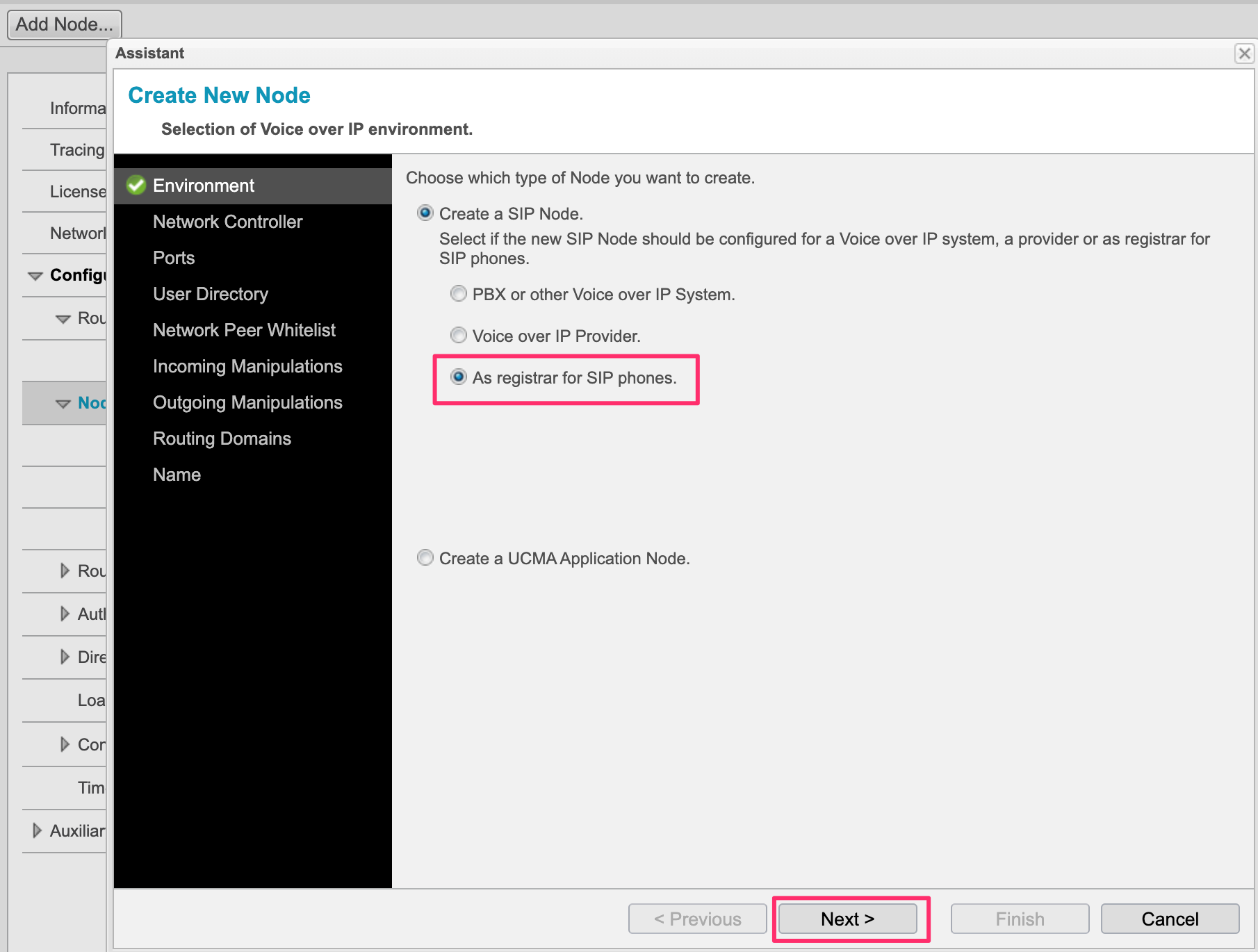 Select the Network Controller: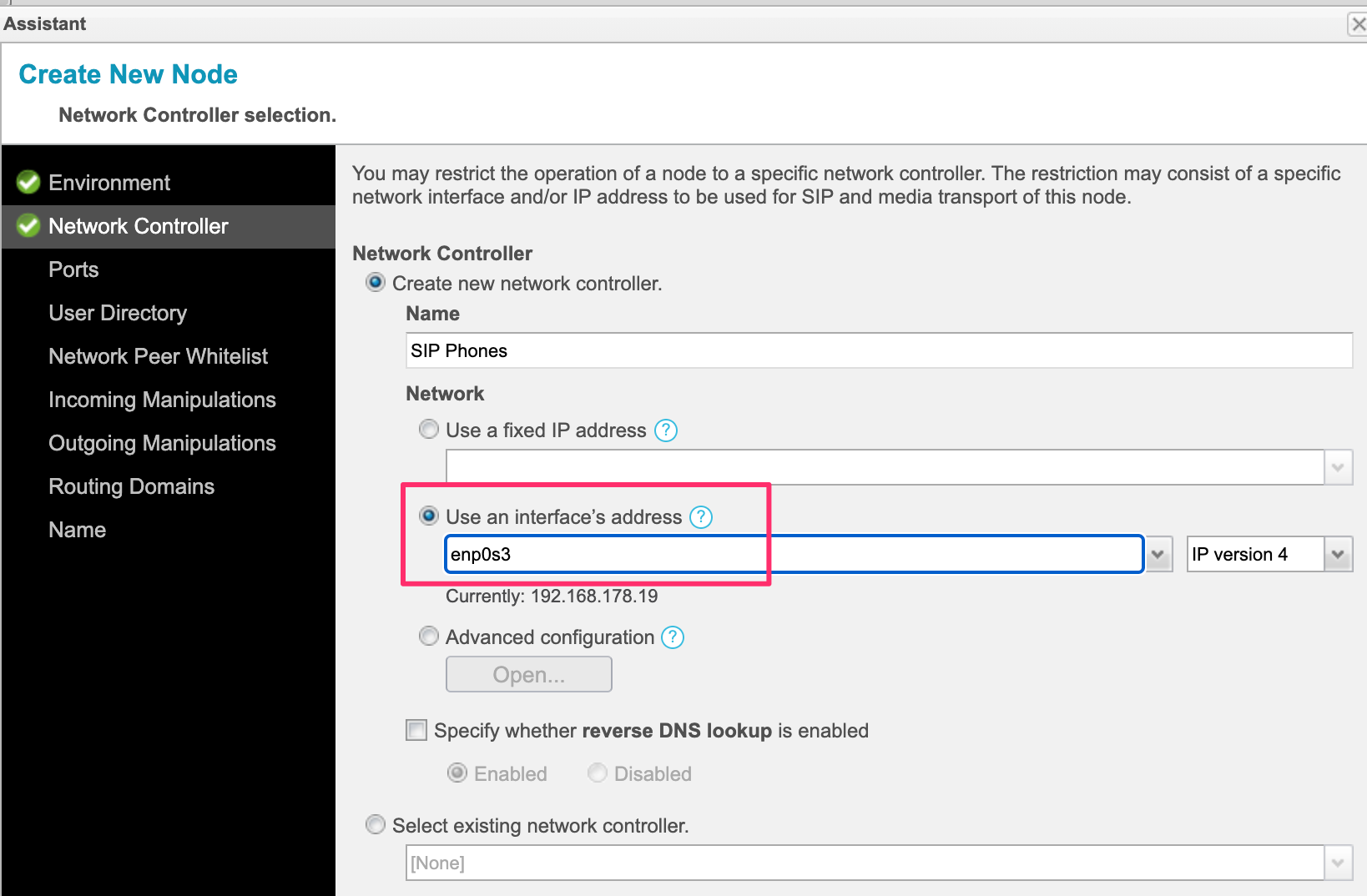 and choose a free port for the SIP Registrar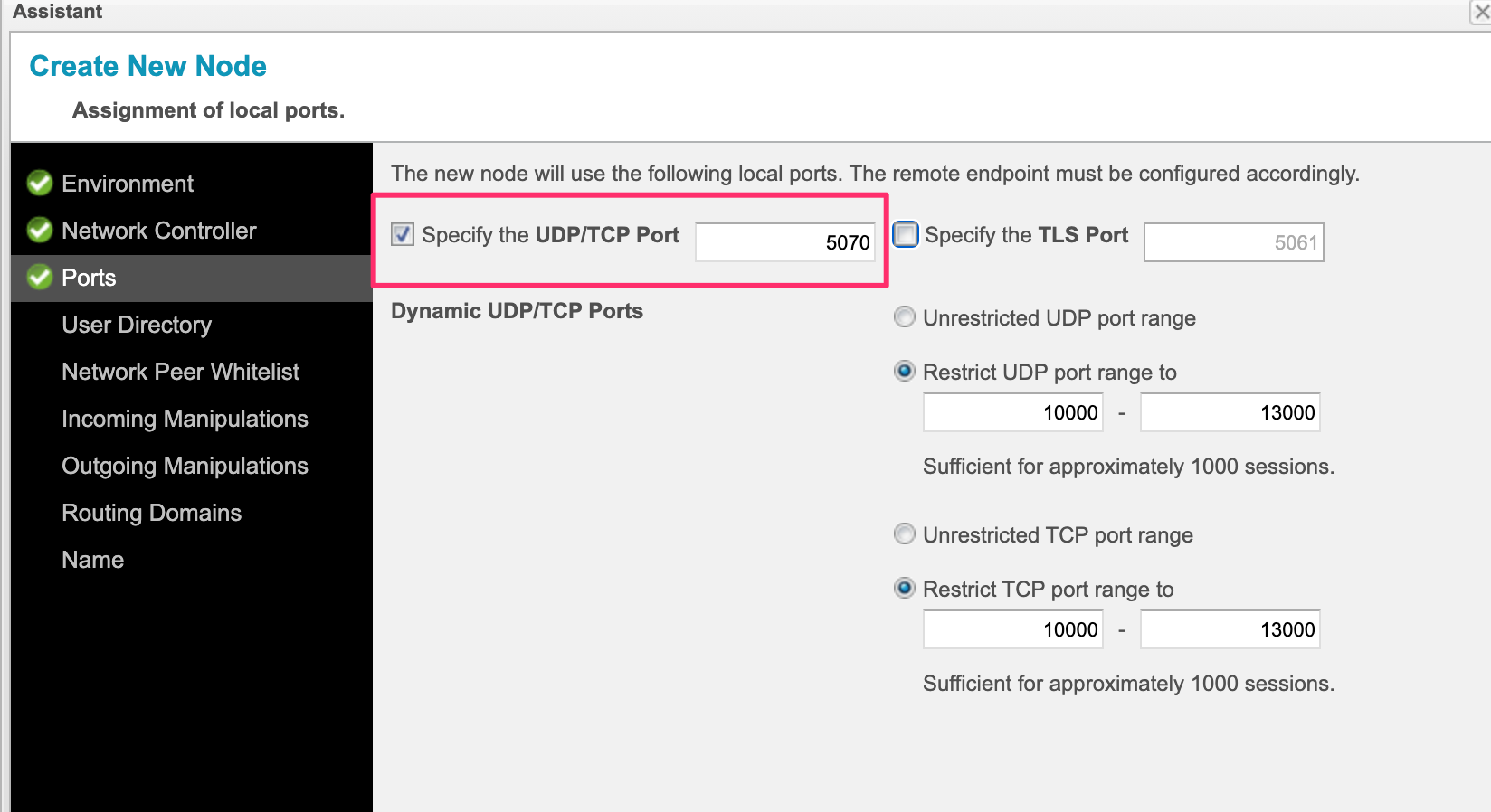 Now create a new directory for all SIP Users and add a user. Specify a name for the user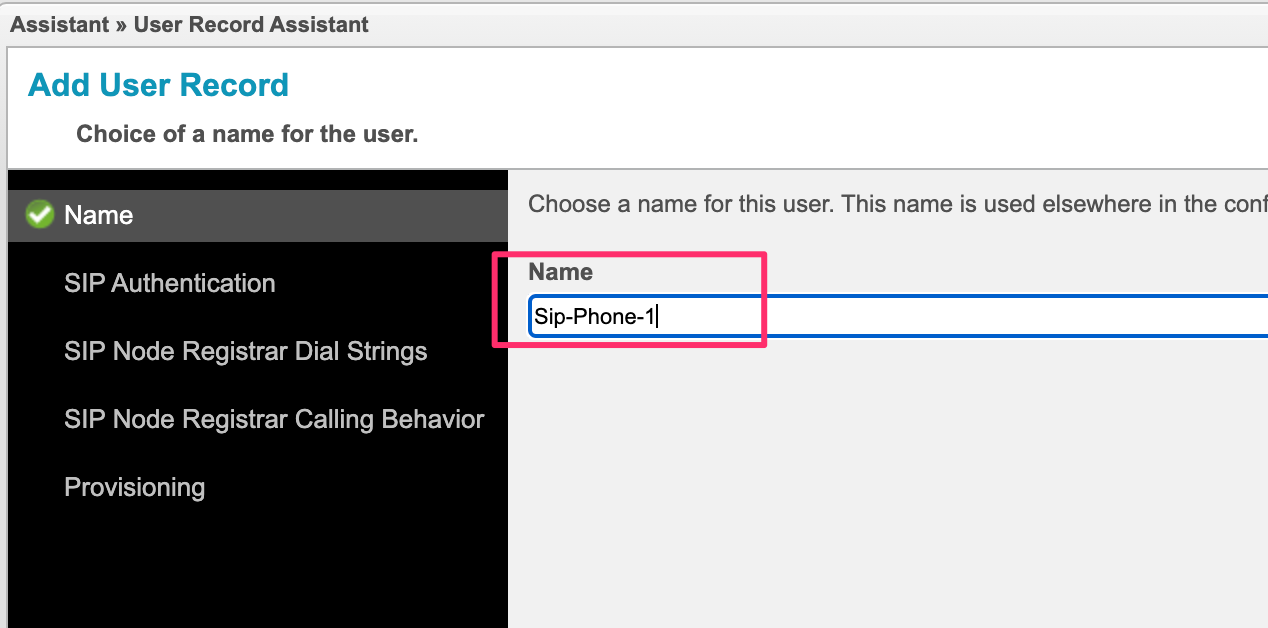 Now enter a username and password:

at the end, enter the phone number of the phone / user:

The user has been added to the directory. Add all phones / users to the directory.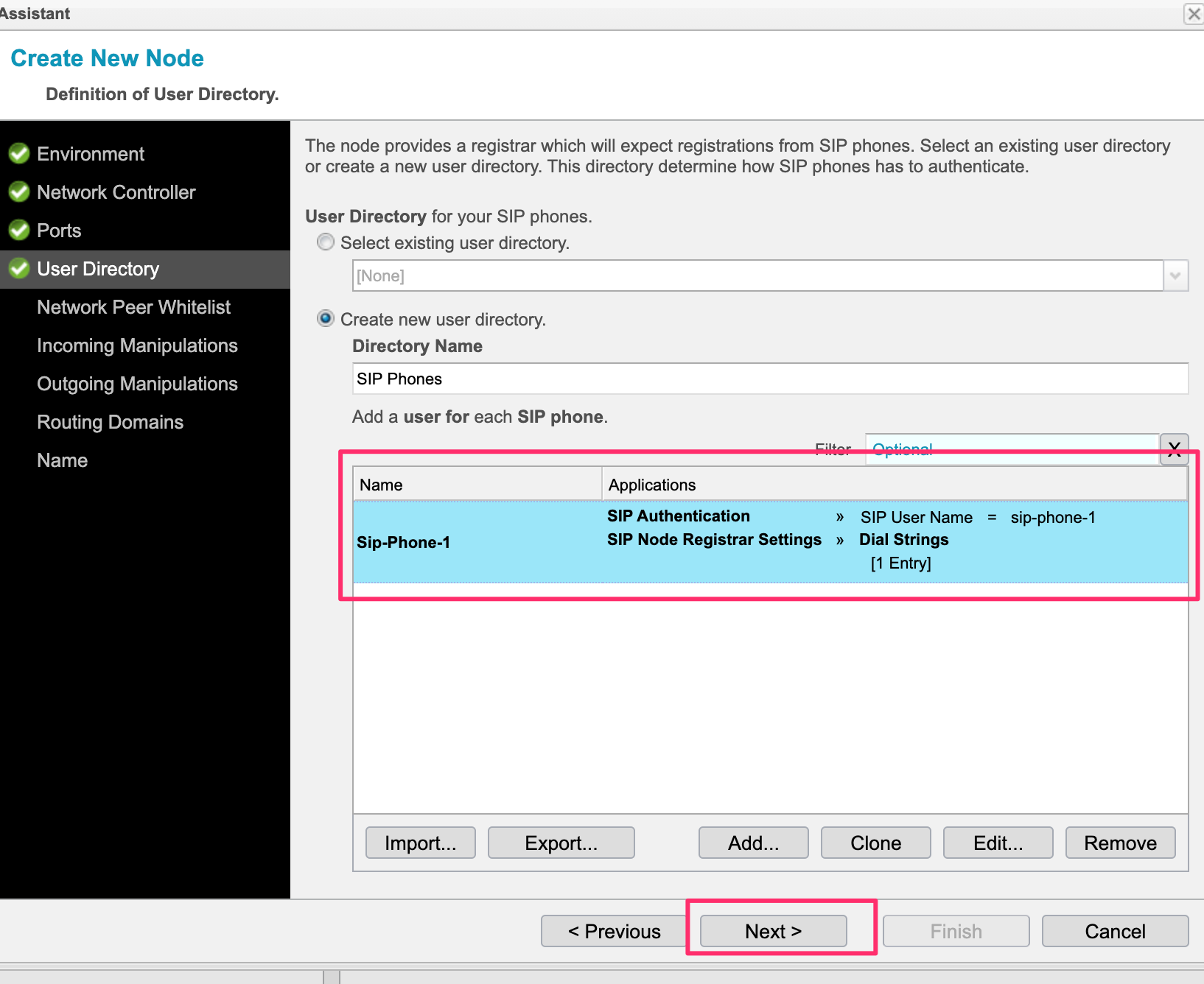 In the network whitelist, add the IP Address(es) of your DECT base station(s) and select finish.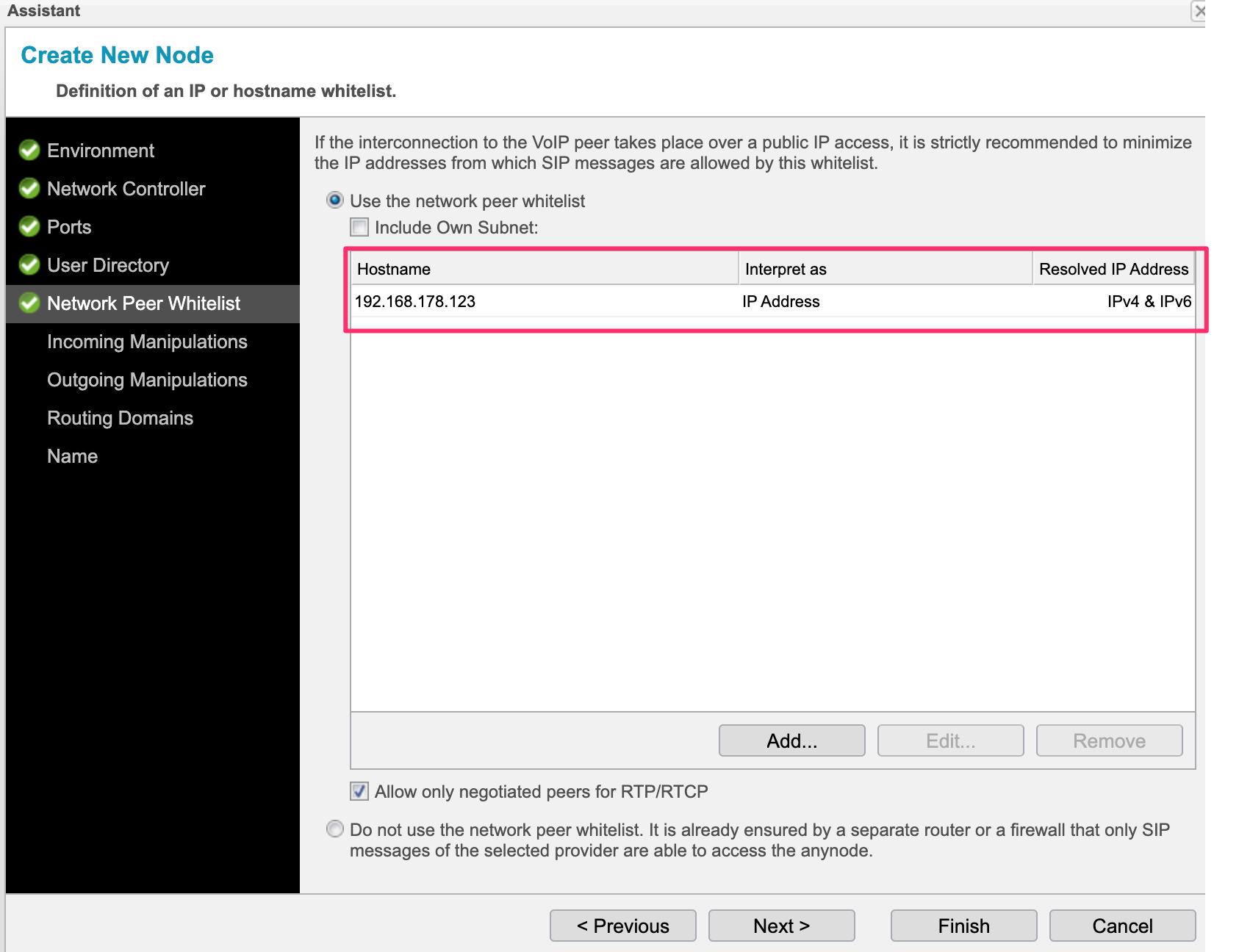 Configuration DECT M300
Now connect to your DECT base station and create a new server for the SIP Registrar: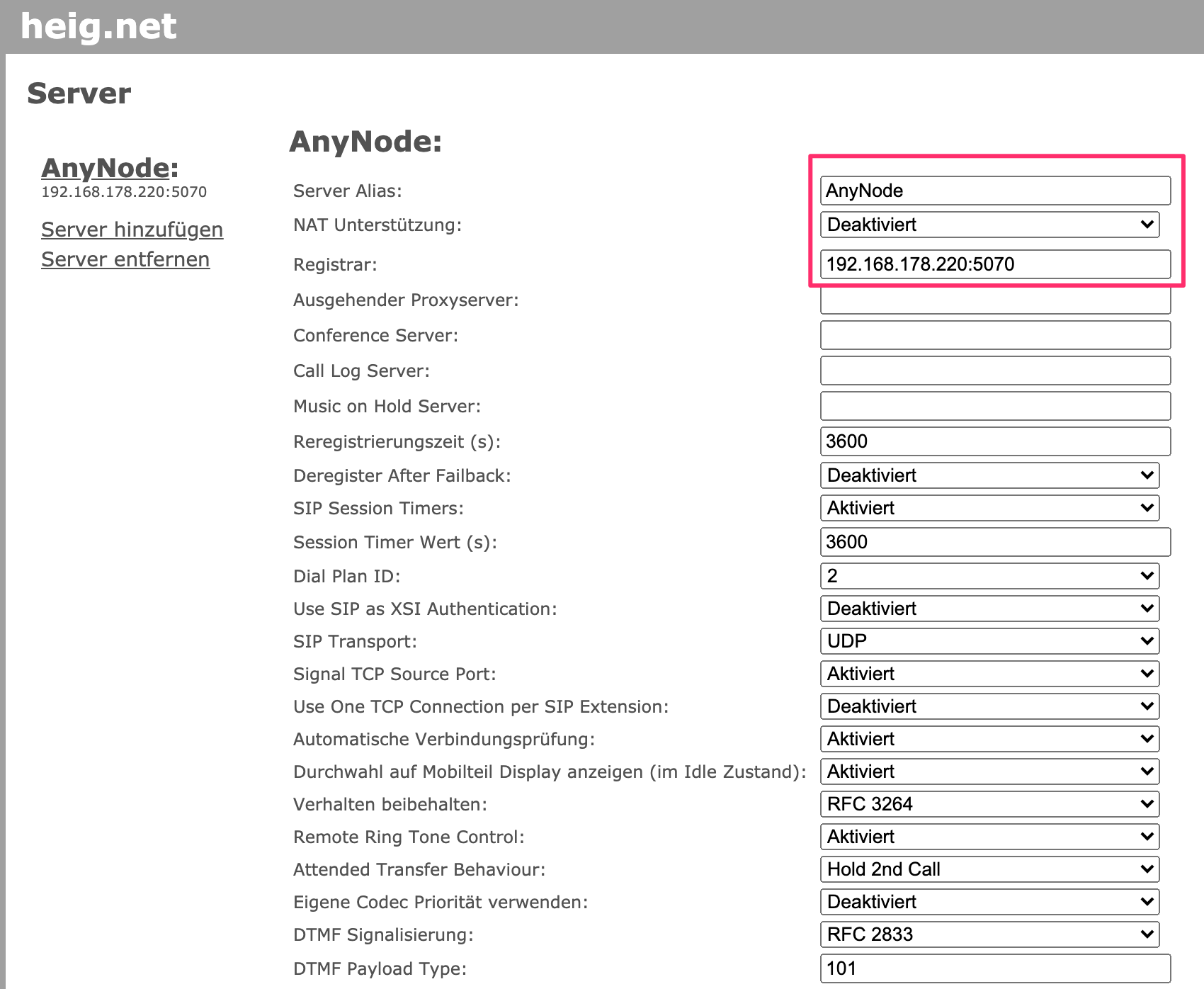 Switch to users and create a new user for the frist phone:
Add the information, that we setup in the previous setup:
SIP User
SIP Password
SIP Phonenumber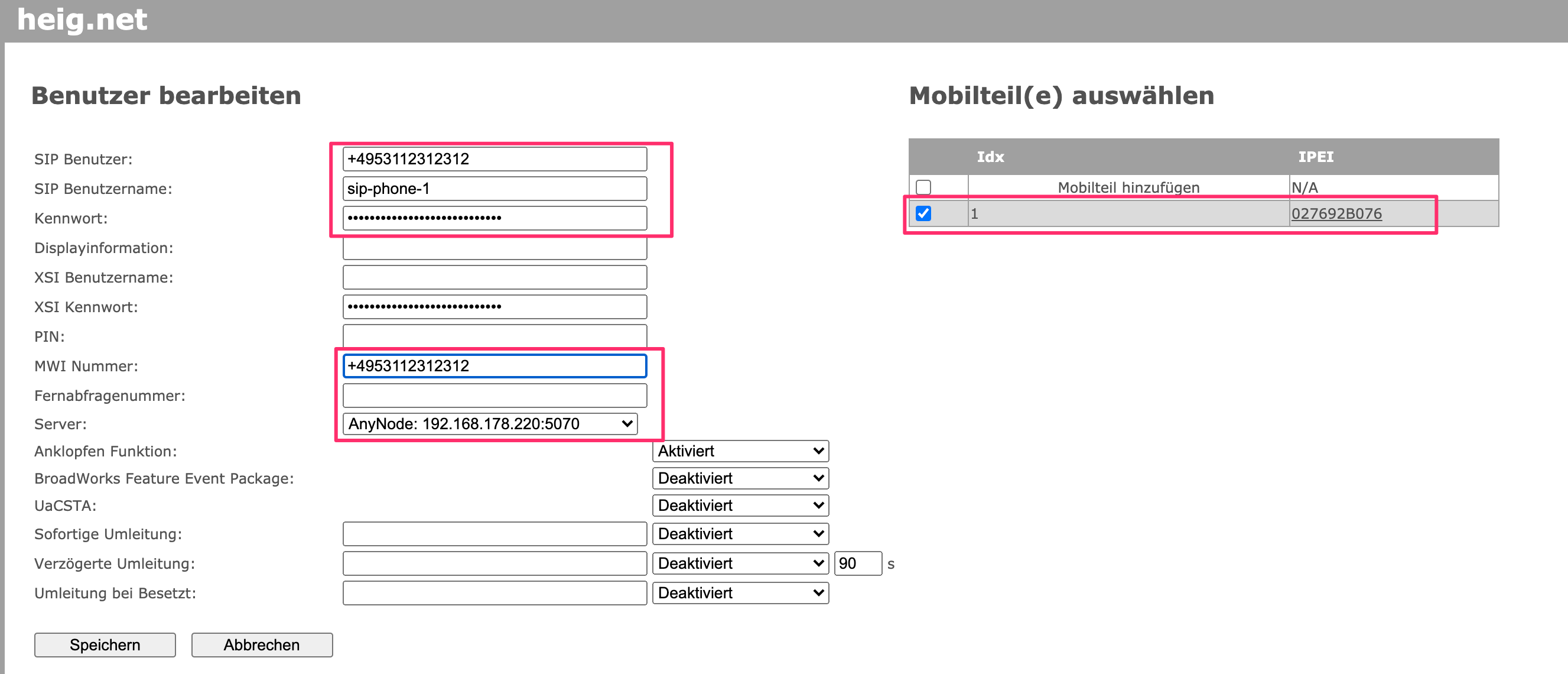 In the overview, you can see the status of the SIP account:

Setup routing
In the Routing Domain, setup tree routes:
Route calls from MS Teams to the SIP Phones if the destination number matches
Route calls from the DECT Phones to MS Teams if the destination prefix matches (all calls from Teams to the customers phone numbers, that are not used in MS Teams)
Route all other calls from the SIP Phones to the PSTN
Finish

That it :) Now you can use your DECT Phones in combination with MS Teams Direct Routing and PSTN calls :)